Hughes Court, Mount Merrion Avenue, Belfast BT6 OLX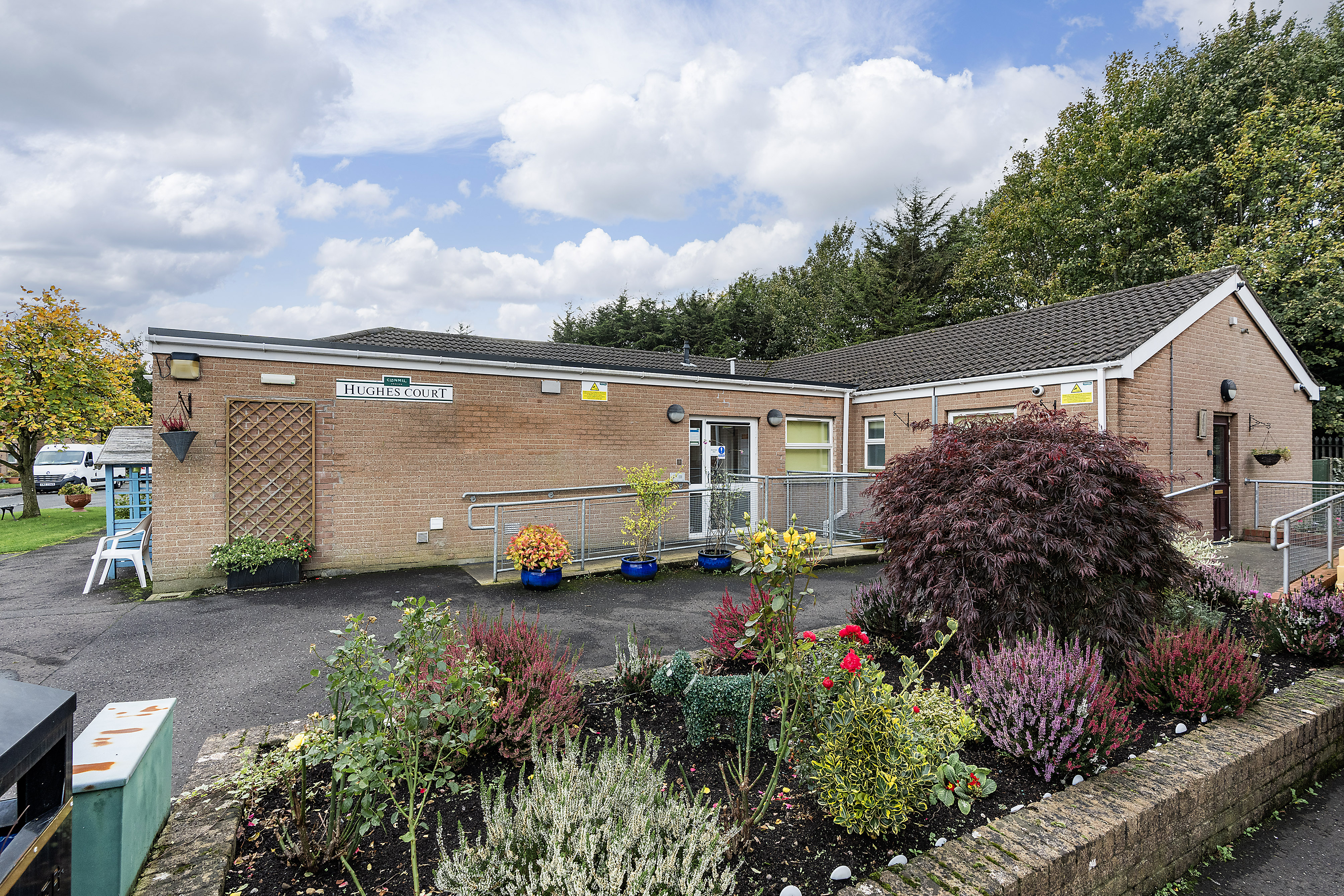 Hughes Court is an independent living scheme located on a quiet side street near Mount Merrion Avenue in Belfast. The scheme offers the convenience of being close to bus routes and shops and is situated opposite Giboney House, a care home manged by Clanmil.
Hughes Court offers 56 1-bedroom flats and two 1-bedroom bungalows.
The scheme has a spacious common room with comfortable seating, TV and a dining area. Other facilities include a guest room for residents' friends and family members and a laundry room.
As with all Clanmil independent living schemes, a Scheme Co-ordinator is on hand to offer assistance and organise activities for residents, while a 24-hour emergency call system is available for additional peace of mind.
While residents have their own apartments, they also enjoy an active social life with activities, visiting speakers, coffee mornings, and days out.
The gardens are very well looked after by residents and the scheme won the accolade of Best Independent Living scheme at this year's Clanmil In Bloom gardening competition.
To apply for social housing in Northern Ireland, including a home in an independent living scheme managed by Clanmil, you need to submit an application form to the Northern Ireland Housing Executive (NIHE). All applications for social housing, including homes with Clanmil, are assessed by the Northern Ireland Housing Executive (NIHE) using the Housing Selection Scheme.